Home Sweet Home
Thursday, August 13, 2009
Our dear friends and former NC neighbors, Clayton & Holly are visiting our old town in Roanoke Rapids, NC this week. Clayton send Sean this picture from his phone:

Its our old home! I LOVE LOVE LOVE LOVE LOVE this little house. I opened the email that Sean forwarded me from Clayton and almost wanted to cry! I love this place so much. It was our first home and it was filled to the rafters with love, warmth and Southern charm. If we could move back, I would do it in a heartbeat and I would gladly pay twice what we originally paid for this little place. Look how green the grass is! And how huge those beautiful, flowering crepe myrtle trees are! See the flower beds out front? Sean and I dug those ourselves! OK, it was mostly Sean. But it was HARD WORK! We had to haul all this dirt off and the ground was hard!! We had such big plans for this house, but obviously, God had plans too. I still really really miss NC and the friends we had there. Nothing beats the South. As I've now lived in nearly every part of the country, I've come to realize that I truly am--and always will be-- a Southern girl at heart. Give me BBQ and Sweet tea any day over Sushi and Sake. I still love this house and am so glad they haven't drastically changed the outside. I don't even want to know if they've changed the inside... I want it to forever remain the way we left it! They've added a porch swing! And shutters! Both things I would have definitely done! Here's a look at the house when we lived in it...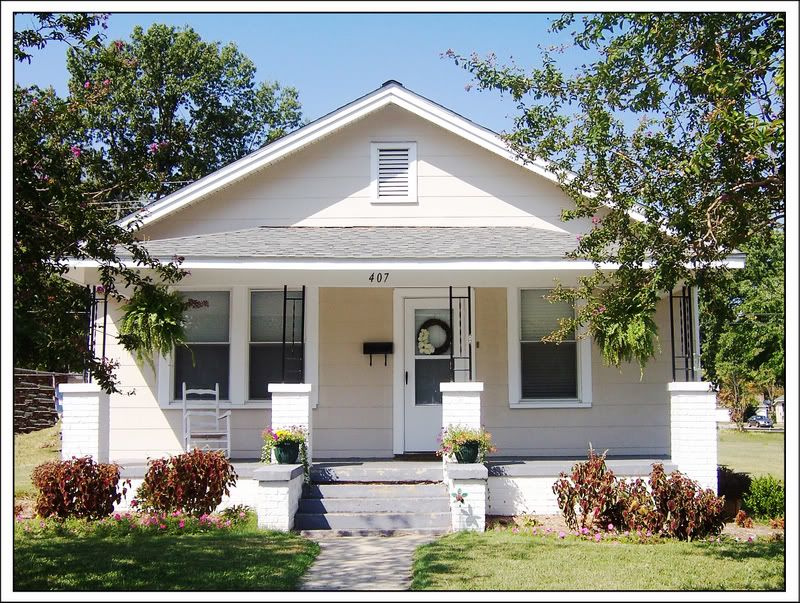 Love that porch... you just don't see that out here.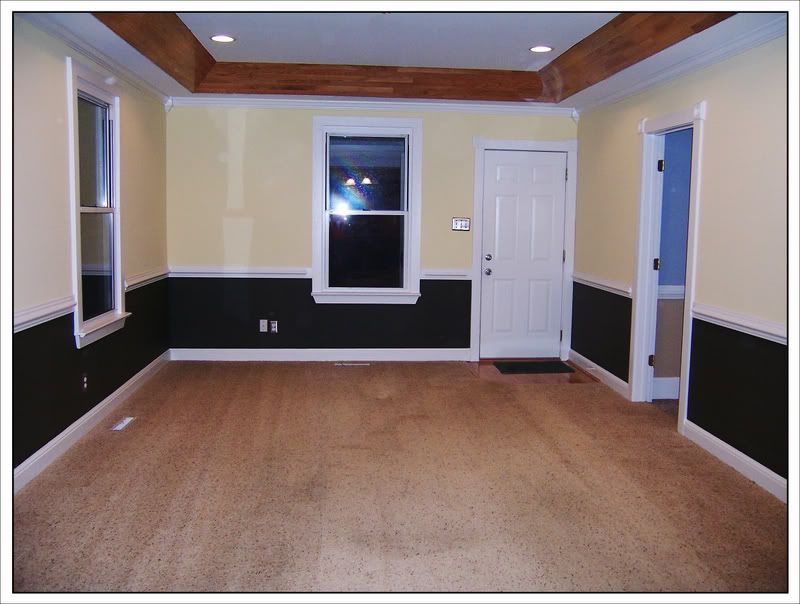 Our living room... I LOVED the crown molding... it was EVERYWHERE! And that tray ceiling and recessed lighting was the BEST!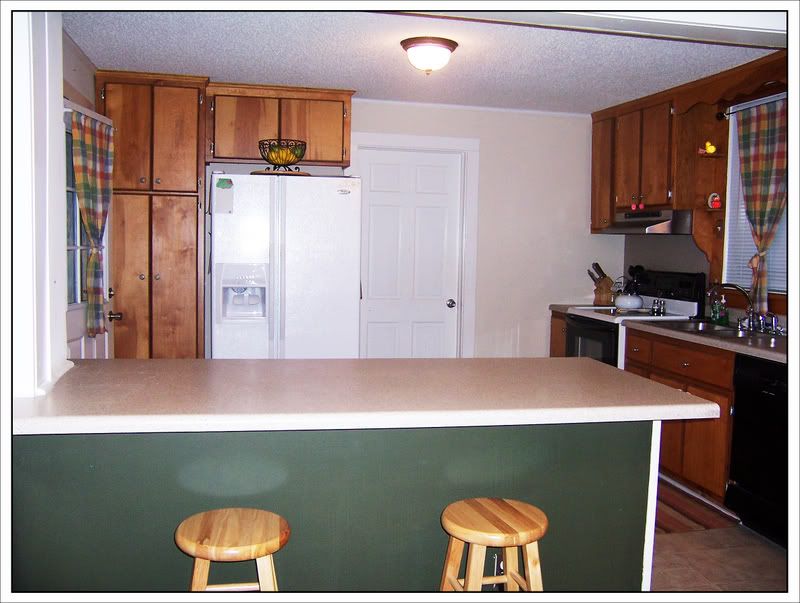 This was the kitchen... it was open to a dining area and then the living room. I loved the together feel of it all!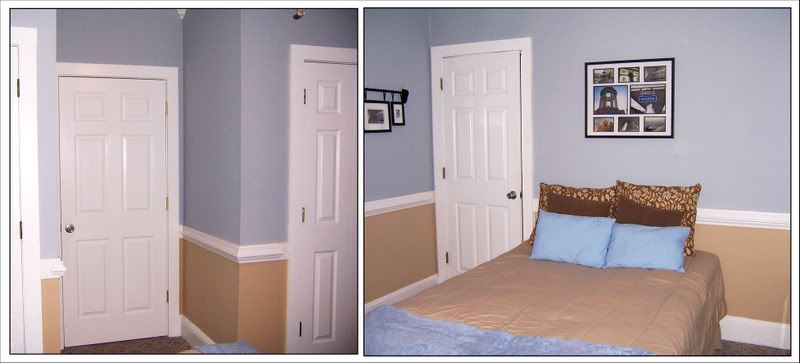 Guest bedroom... again more FABULOUS molding! Would have made a great baby room!
Below is a "before" picture of the bathroom... yeah... it was bad. :-)


Clayton & Holly lived one house down and we would walk over there in our pj's and play Settler's until afte rmidnight. That or we'd play Mario Party. Man, good times! I am so greatful for the time we had there. I will always look back on that season of Sean and I's life together as one of the best times ever.