What were we thinking 4 years ago??
Saturday, June 28, 2008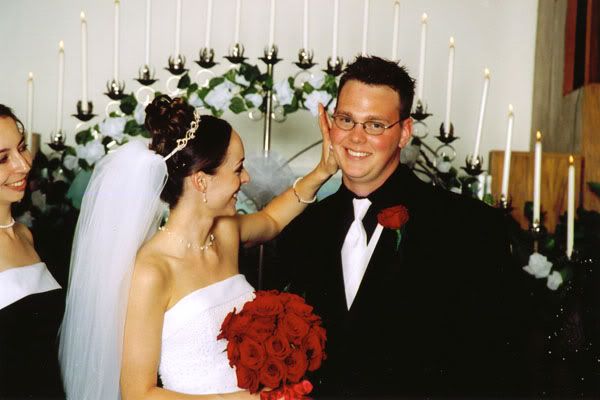 Yesterday was me & Sean's (not sure about the grammar there...) 4th anniversary! Wow! It was a great, low-key day. We had lunch together (Sushi at Riverpark), then after work, we went for (what else?) some Italian food, followed by a stop at Rocky Mtn. Chocolate Factory for some chocolate covered strawberries (even though they only had one white chocolate strawberry left. I let Sean have it.), and headed home to slumber party in our living room with Disc 3 of the first part of the Final Season of our current TV series we're watching. It was nice for it to be just us... considering that the first year we were married, Sean was at CIY. On our second anniversary, we were at CIY together (our awesome kids did sing to us in the cafe), and on our third anniversary we had Junior High VBS week. This year, he was supposed to be in Mexico, but that trip got cancelled. So, like I said... it was nice to have him all to myself. :-)

For our anniversary Sean really surprised me and got me a gorgeous ring with sapphires all the way around the band. Only bad thing was, it was too big, and the jeweler can't resize it because of all the stones. Bummer. :-( But, he got me a great Willow Tree statue instead. :-) I got him an Ohio State grill cover.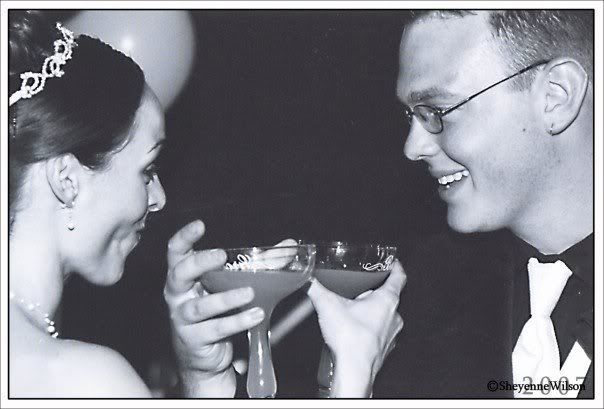 When I got home from work today, Sean had done a TON of yard work... pulled the pesky 4-foot high weeds growing in our side yard, trimmed our hedges along the walkway, pulled more weeds in the front, and even cut down some branches on a huge tree in the back. What a guy. I needed some time to myself to night, and even though he'd been loooking forward to us doing something together, he realized I needed the time to myself, and went out with a friend instead.
I think back on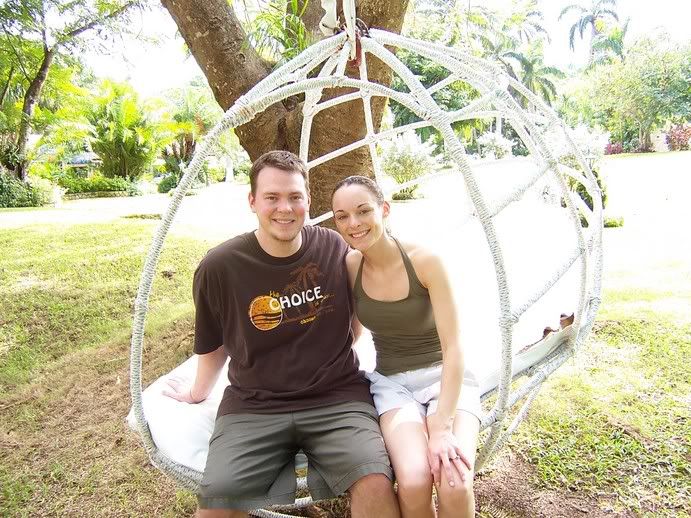 the mere 4 years we've been married and wonder to myself, "What were we thinking then?!" We had no clue what we were getting ourselves into. In just the 4 years we've been married, we've lived in 5 different homes (or apartments), 3 different cities, and actually bought two houses. We've traveled thousands of miles together (both across this country and across the Atlantic Ocean), overcame some major hurdles in our relationship, and we've learned to love each other even through the tough times. We've had some great adventures, and I can't wait to see where the next 4... or 40 years will take us.
We've weathered hard times in our families, and been there together for other fam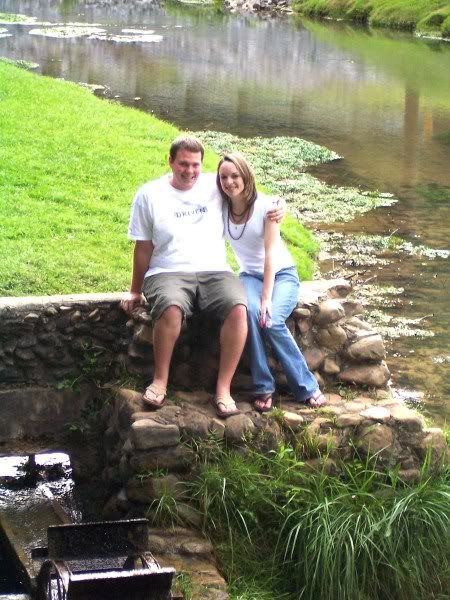 ilies who were hurting. We've encouraged each other and continue to push each other and cheer one another on. He is my biggest fan, and I'm his. He is my best friend. And its only been 4 years. I don't know that I would have said 4 years ago that he was truly my best friend. We found ourselves in situations where we had no one else but each other. And that forced us to turn to the other for support, accountability, and
fun
. We've learned a lot. But I know we still have so much more to learn. And I can't wait!
4 Years ago we were so young... and we still are young. But we've come a long way. Moving from the middle of America to one coast, then all the way to another coast will do that to a young couple! I am so grateful for my husband... for the selfless love he shows, no matter what my attitude is (and believe me, I know I'm not always pleasant!). He continues to surprise me in the little things, and encourages me in the things that really matter. He is my husband, my best friend, my biggest fan... he is so many things. But most of all, he is a living image of God's grace and love. I see in my husband the same kind of selfless love that Christ has for us- His church:
Unconditional. Constant. Never-changing. Endless. Intense. Gentle. And full of Grace.